What:

Timothy Zahn's book signing for "Scoundrels"


Where:

Books Inc in Mountain View


When:

January 10th, 7:00pm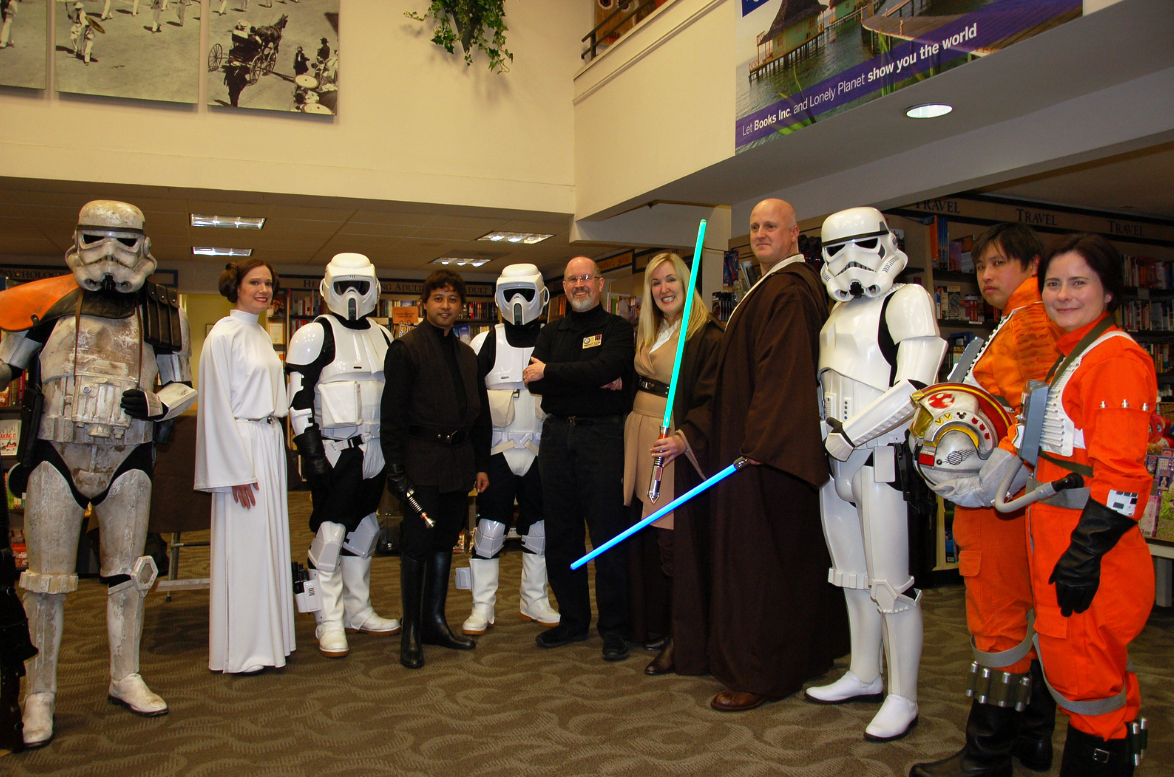 Participants from Rebel Legion:


JedHead - Luke ROTJ
Anasian Skywalker- Snowspeeder Pilot
docrichsgirl - Jedi
docrich - Jedi
Taeriel - x-wing pilot
Kay_Dee - Leia
Callista Ming - (attended in civvies)

This was a joint event invitation with the 501st Golden Gate Garrison. It was a great first event of the year for us, with a good turn out of local Star Wars Timothy Zahn fans. The book store invited him to give a talk about his latest book "Scoundrels" with Q&A which lasted for roughly 45 min to an hour. Before his talk, the 501st and Rebel Legion members greeted book store patrons outside of the store, and even drew in a few passers by who wondered what was going on! We then escorted Tim Zahn to his podium, and after the talk mingled with fans and posed for more photos. There were quite a few young kids at the signing too who had fun meeting the "Star Wars" characters and collecting trading cards from us.

Thanks to Nathan from the Golden Gate Garrison for acting as our photographer.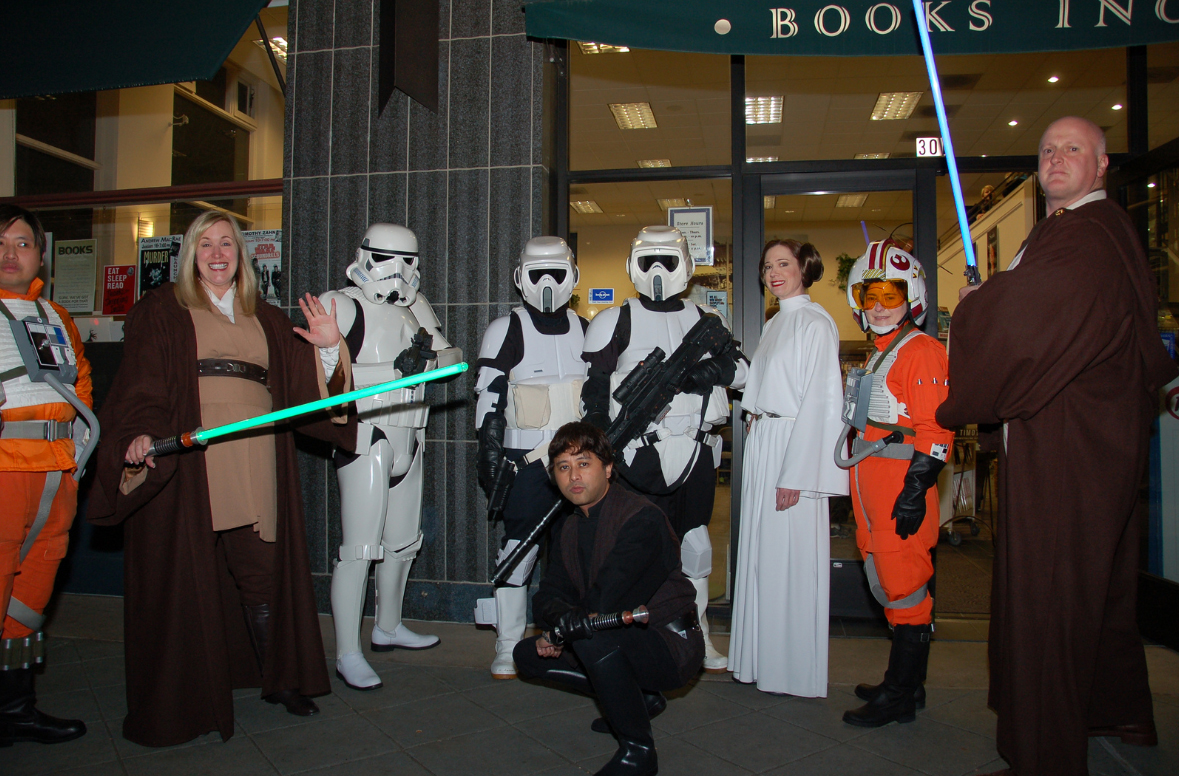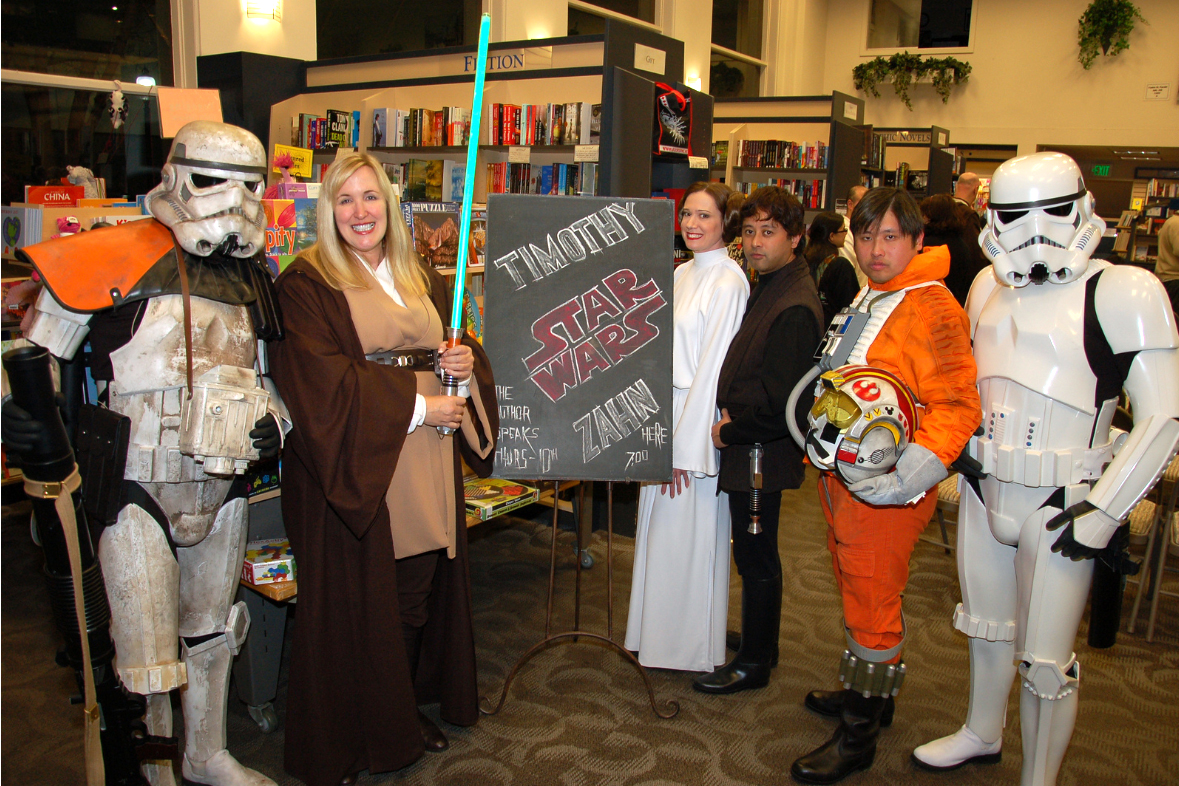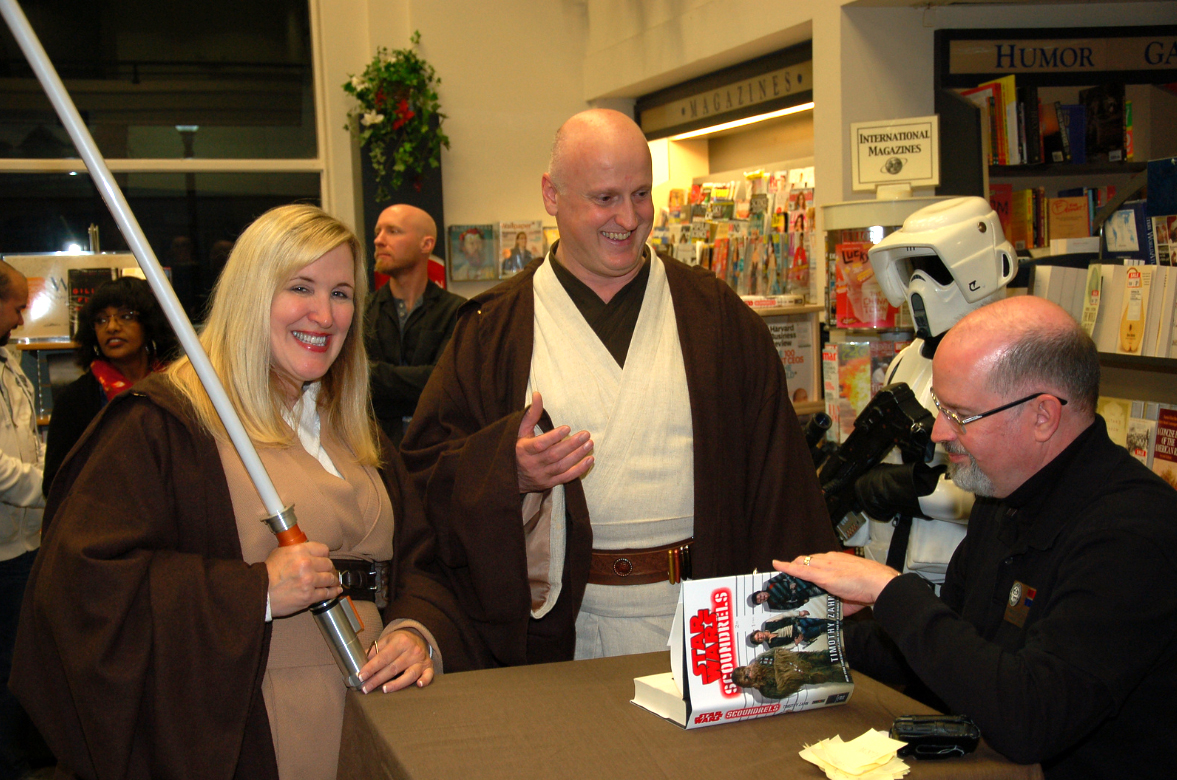 MoreEvent Photos:

http://www.flickr.com/photos/julio_outerspaciousness/sets/72157632497115375/
_________________


Endor Base CO





Rebel Legion - Endor Base
Kay-Dee's Costume Site
Facebook: Kay Dee Collection and Costumes