Apr 2010
Adidas Collection launch in São Paulo
On March 17th, Polis Massa Base joined the other groups in the São Paulo Star Wars Alliance for the launching of Stormtrooper Adidas Collection. Along with the Base, the 501st Brazil Garrison, Vode An, Blades Saber Team and São Paulo Jedi Council were there together to celebrate and admire the amazing items of this collection.
To see more photos from the day – visit the mission report:
http://www.rebellegion.com/forum/viewtopic.php?t=22904
MS Society - annual Walk MS
On Sat. April 17th, Terrapin Base will be teaming up with the Canadian Emabassy and the MS Society for their annual Walk MS to help actively raise funds to provide programs and services for people with MS and to fund cutting-edge research to move us closer to a world free of multiple sclerosis. Come join us and help make a difference!
http://walkdcw.nationalmssociety.org/site/PageServer?pagename=WLK_DCW_details_Washington
Issue 9 of
Comlink
is out! In this issue we learn why some like to costume as the walking dead. Meet the Bespin Base and see how they handle Dragon*Con every year. Find out how Lucasfilm teaches about Tatooine and Endor. And learn about the new home for smugglers.
Download your issue today!
www.rebellegion.com/comlink/Comlink_Issue9.pdf
Congratulations to our members in Argentina, they are our newest outpost - Cruz del Sur Outpost.
Their forums are up and ready for action.
http://www.rebellegion.com/forum/viewforum.php?f=333
Boba Fett, the Jedi?
by
Wolfie
on Mon Apr 26, 2010 2:27 pm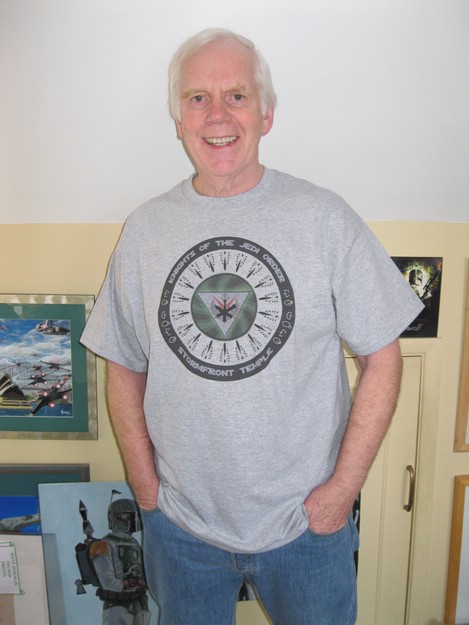 As seen on the front page of Jeremy Bulloch's website:
http://www.jeremybulloch.com/default.asp
Quote:
Last but not least thanks to Hoyt Dingus of the Stormfront Jedi Temple for printing this T-shirt and making me a gift of one.


I always knew Boba was a Rebel at heart. You know, the Temple Master of Ra Kura's Stormfront temple might just have a shirt or two left to sell...
view all blog entries...
---
Powered by phpBB Blog.

Archives

2012

Nov, May, Apr

2011

Oct, May, Mar, Jun, Jan, Apr

2010

Nov, May, Mar, Jun, Jul, Jan, Feb, Dec, Aug, Apr

2009

Sep, Oct, Nov, May, Mar, Jun, Jul, Jan, Feb, Dec, Aug, Apr

2008

Sep, Oct, Nov, Mar, Jun, Jul, Jan, Feb, Dec, Apr

2007

Oct, Nov, May, Mar, Jun, Jul, Apr